WEDDING PLANNING TIPS MINI SERIES | LYNCHBURG WEDDING PHOTOGRAPHER
---
I am so excited to feature a fellow wedding vendor in the Roanoke Wedding scene. Chelsea, with One Fine Day Events, was so sweet to help me with this mini series on wedding planning tips! We have several posts lined up to share with you guys and I am SO EXCITED!!
Chelsea (pictured below) is a talented wedding planner and her team has 10 years of wedding planning experience. So who better to hear about wedding planning than from an actual seasoned planner?
So today we are talking about the 5 Vendors to SPLURGE on for your dream wedding! Which vendor are you going to splurge on for your day?? Let me know in the comments or on social media!!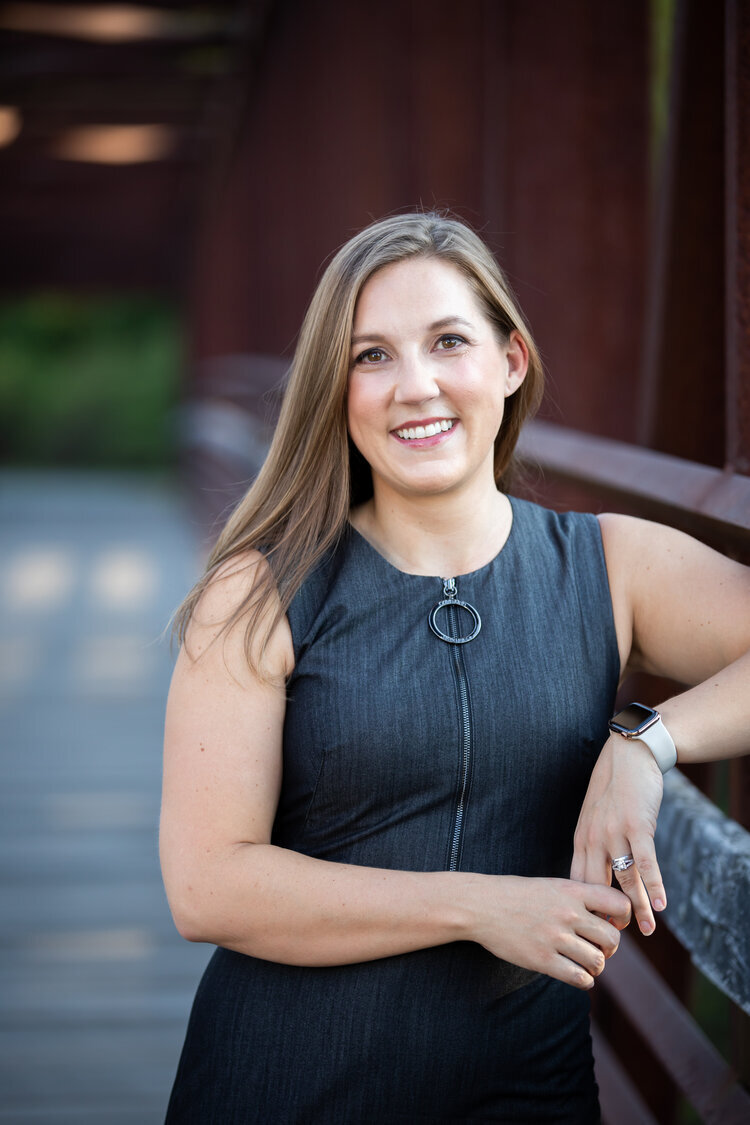 To all the newly engaged couples,
No matter what you decide to splurge on for your wedding,
be sure the people you hire are professionals and insured.
Chelsea, One Fine Day Events
---
#1 A PLANNER
"Yes, I had to say it. I cannot tell you how many times I am the last one hired after they see how much of their budget is left, when I could have taken off so much stress and saved them money from the beginning. Splurge on the full service!
Make sure you have us there on your wedding day. And be sure it is someone that has a good reputation and good reviews. Hiring a planner from a Facebook group you are in because they only charge $300 is not the way to ensure your mind will be at ease."
---
Emily- I also wanted to add to this by saying that wedding days go by so much more smoothly when there is a planner in charge of the day!! When planners and coordinators are NOT PRESENT, this role falls on my shoulders (there is always someone in charge on the wedding day). To be completely honest, this makes my stress level go up and unfortunately the final gallery will suffer in some way…
A real life wedding example that happened to me:
There was one wedding where the baker needed to know where to put the cake and where the flowers were to put on the cake. NO ONE WAS THERE TO HELP HER. So here I am walking through the reception space with the wedding dress (I had just finished photographing bridal details), and she spots me. So I had to put the dress up and help her real quick which ended up being 10 minutes.
Some would say 10 minutes isn't a big deal. However, that 10 minutes delayed me from photographing some fun candid moments with the bride and her bridesmaids! We only had time for a few shots in their robes and they had to immediately get dressed for photos.
So if I could have had those extra 10 minutes, there would probably be 10-20 fun photos of my bride and her best friends. Moments that I can't get back because no one was there to help the cake baker. I can't just leave a fellow vendor behind so I had to make a decision in the moment to be "the one in charge".
#2 A PHOTOGRAPHER
"Now everyone typically hires a photographer, but not everyone hires a good one. Be sure whoever you hire is someone who has done weddings before. It is a different ballgame than shooting landscapes or inventory for companies. Book the photographer that you connect with and offers a great value for their service.
Find someone who not only will be there for your wedding day but someone who will do your engagement photos. This will help you connect with them and make the wedding day so much more comfortable because you have already worked together and it's just more natural. And hire someone who can order products for you.
Photographers typically have somewhere they know and trust will deliver a great product to you such as a photo album or canvas. Don't spend all of that money to hire them and then go to Walmart for prints. It won't be the same."
---
Emily- As a wedding photographer, this just made my heart happy!! Our clients become friends at the engagement session!! It really is a game changer for the wedding day because you guys are posing pro's and know exactly what to do!! This is why we gift our couples with this session.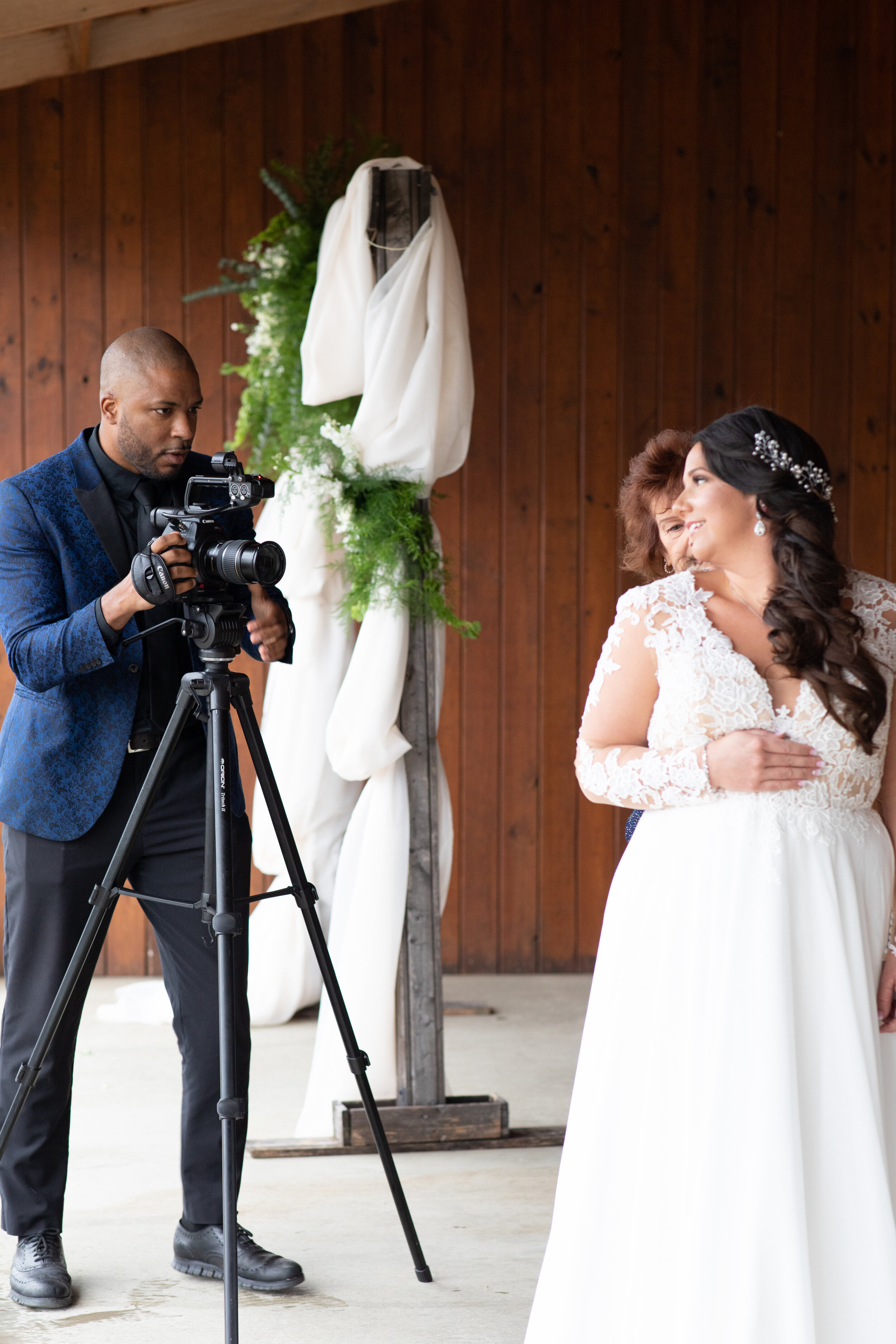 #3 A VIDEOGRAPHER
"Photos are great and I still love looking back at mine. They are images that I can carry with me forever and hang up to display to people who come and visit my home. But I don't have a video of my wedding. I still regret it to this day.
I got married at my parents house, just for the ceremony, and my dad and I did this little hop off the final step in the back. It was like our hop together into the future of him giving me away to my husband. I don't have that on video so all I have is the hope that my memory holds of what that felt like.
Plus we shared a fun little laugh after we did it because it was a joke the day before, but we went through with it. A video is something that you can go back, watch and relive the magic whenever you want and share it with your kids. Video speaks to people in a different way and is well worth it."
---
Emily- I have to agree with Chelsea on this too! My father daughter dance was EPIC ya'll. We practiced our choreographed dance to "The Temptations: My Girl" for weeks and we NAILED IT the night of my wedding. To this day it's still my top 3 favorite moments with my daddy.
And you want to know the only video I have of it??
A sweet friend of mine recorded it on her phone. She sat at a table towards the back of the reception and someone in front of her was blocking us a little bit. *Trying not to cry remembering this sweet moment* She sent it to me bless her soul but man would that have been cool to see a "front row professional video" of that moment with my daddy. Any Daddy's girls out there feel my pain???
#4 TRANSPORTATION
"For yourselves and your guests. It is always a really nice gesture to provide your guests with transportation to and from your venue. If you are serving alcohol no one has to worry about returning the next day for their cars and your mind can be at ease knowing you are giving options to avoid drinking and driving.
It is worth the money to have that peace of mind versus getting a call someone was in an accident after leaving your wedding. And be sure you have transportation for yourselves. Don't just say, we will figure it out. You don't have to rent a stretch Hummer, but end your night feeling special by having someone drive you back to where you plan to stay."
---
Emily- I learned something new!! This is something I never even thought of because normally James and I are packing up after the exit.
#5 HAIR AND MAKEUP
"Your wedding day is not a day to deal with this on your own. Hire professionals to do this for you. The day of your wedding your makeup will need to be more than a normal day. It needs to last all day and not make you look washed out in pictures.
Splurge on getting a team to come in and do this versus one person doing everyone's hair and makeup. You will feel like royalty too have someone pamper you."
---
Emily- During the pre-ceremony prep time, everyone is usually either stressed about the time or so chill they don't know what time it is. Having a team of stylists and artists in the bridal suite keeps everyone on schedule and moves the day forward. This is another vendor that affects photos on the wedding day.
If you have 4 or more bridesmaids and there is only one stylist on sight, it's very difficult to stay on time (unless you start this process 6+ hours before the ceremony). Hiring a seasoned professional really helps the wedding day timeline and keeps you and your besties lookin beautiful late in the day (even during the open dance floor!!)
Side note: Hiring a professional is even more important for those rainy wedding days. Professional products can fight against the rain, I've seen it!!
I hope you enjoyed this special feature today on the blog! Chelsea is a joy to work with and I cannot wait to collaborate with her again soon!! If you are in need of a planner, Chelsea is your girl!! Learn more about Chelsea
And don't forget to come back next week as we continue this mini series on wedding planning!!
Until next time,
---