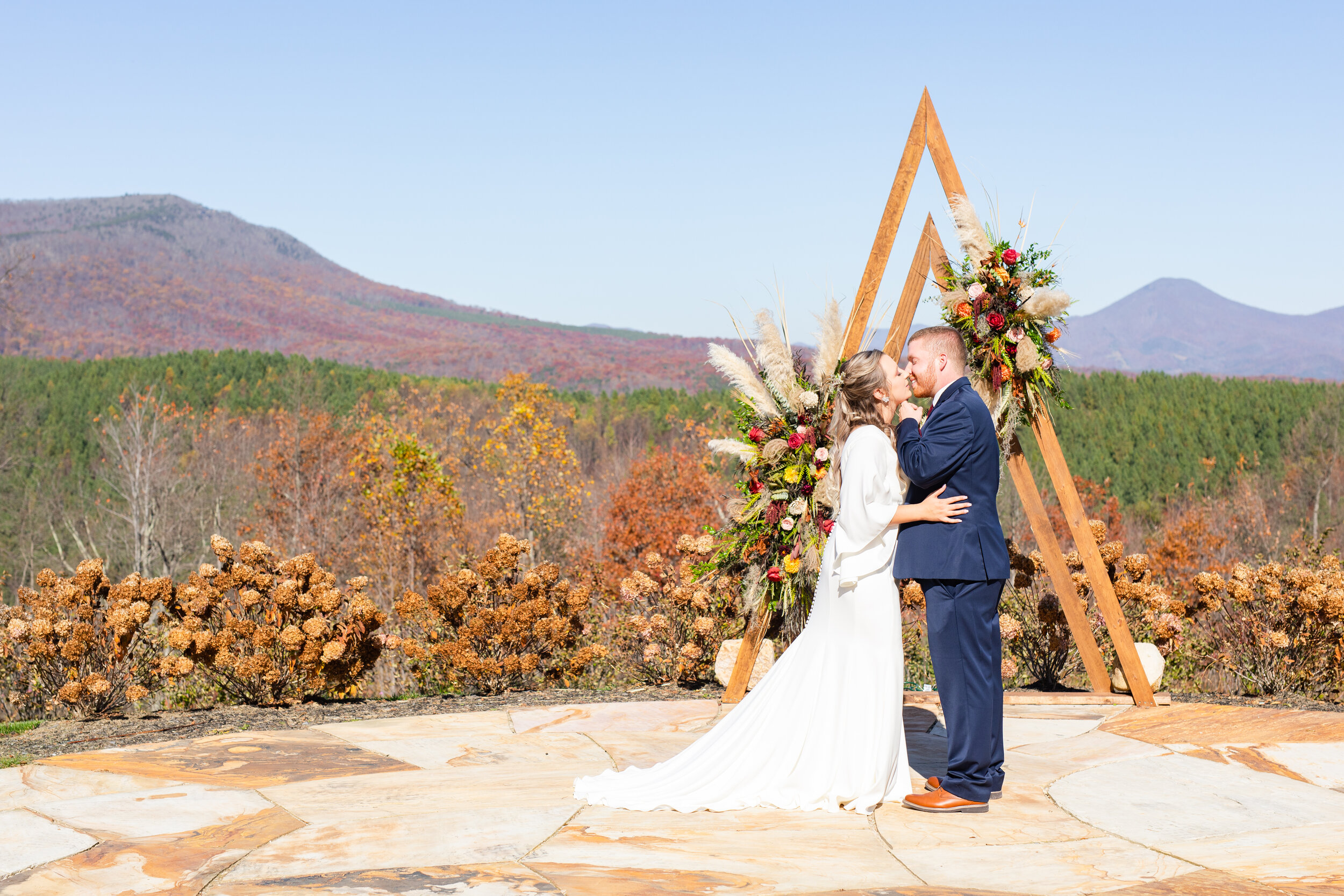 WEDDING WEDNESDAY WITH EM SERIES | LYNCHBURG WEDDING PHOTOGRAPHER
---
The last post in this First Look mini series is here! Today I am sharing a few ways to make your First Look unique and create memories on your wedding day. I have already shared reasons why I recommend this timeline as well as some myths!! If you missed those posts check them out here:

10 Reasons To Share A First Look
But to finish up with this mini series I wanted to share how you can make your first look unique to you!! It's a moment that's truly unforgettable (James & I shared a first look on our day!). I know it's not traditional but this timeline is more than the reaction to seeing each other. It's a chance to really make unique memories together on a day that is usually chaotic. So check out these 5 ways to make your first look unique!
MOMENTS OF PRAYER
A quiet moment together to pray over your marriage, your future together, and your wedding day can be so good for the soul. Kala & Garrett loved this sweet moment on their wedding day have told me that that moment is one of their favorites from their wedding day!
GIVE EACH OTHER GIFTS
This can be so much fun and offer sweet memories! We have seen couples share photo albums throughout their relationship together, custom watches, heirloom jewelry, cry worthy love notes, etc. Don't feel pressured to give each other any gifts if that's not in the budget! A simple note can bring on more tears than an item.
DON'T WEAR YOUR VEIL
Saving your veil for your ceremony can add an extra touch to your ceremony entrance! Yes your almost husband will see you in your dress, but saving this extra touch will add something special to your bridal look that he won't have seen yet! This also gives your portraits variety with your portraits done afterwards! Long flowy veils are my favorite to play with in the golden hour glow!
Bonus: He won't have to worry about pulling it out of your hair when he gives you a hug!!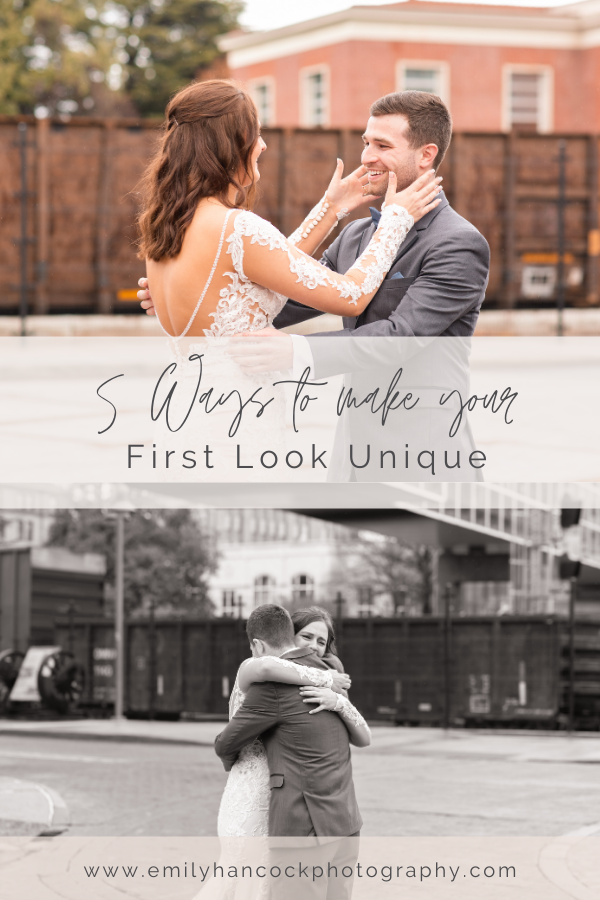 SHARE A PRIVATE MOMENTS TOGETHER
The wedding day is so upbeat the entire day. With a traditional timeline, the bride and groom get ready in separate spaces, they take photos and they stay cooped up in their perspective suites until the ceremony. No time spent together or enjoying their best day ever together. Then they finally see each other for the first time and they can't even hug, kiss, or talk to each other!! They are finally married and finally have a moment together… oh wait.
Family formals need you for photos. 25 minutes later, it's time for bridal party photos, 15 minutes after that you finally get time together…. as you are taking your only bride & groom portraits of the day. Then you go right into your reception, grab a bite to eat, dance the night away, talk to your guests and boom. It's your exit and your day is over.
So all that to say you don't really get a moment to yourself. Sharing a first look means you a solid 10-15 minutes to walk around your venue, hug, kiss, talk, and ENJOY your wedding day together. So take this opportunity to create private memories to yourself!
SHOWCASE MORE PORTRAITS AROUND YOUR VENUE
Showcase different parts of your venue!! Most likely you chose your venue for multiple reasons but one of the big ones was probably the views & property. Why not share a first look and utilize different locations?? My style of photography is solely dictated by the light. What this means is, different portrait locations have the best light at certain parts of the day.
So one spot may be better in the late morning/early afternoon where some others are only good during the golden hour. A first look opens up 2-3x different times for portraits!! So you can add plenty of variety in your images to remember the parts of your venue that you love most!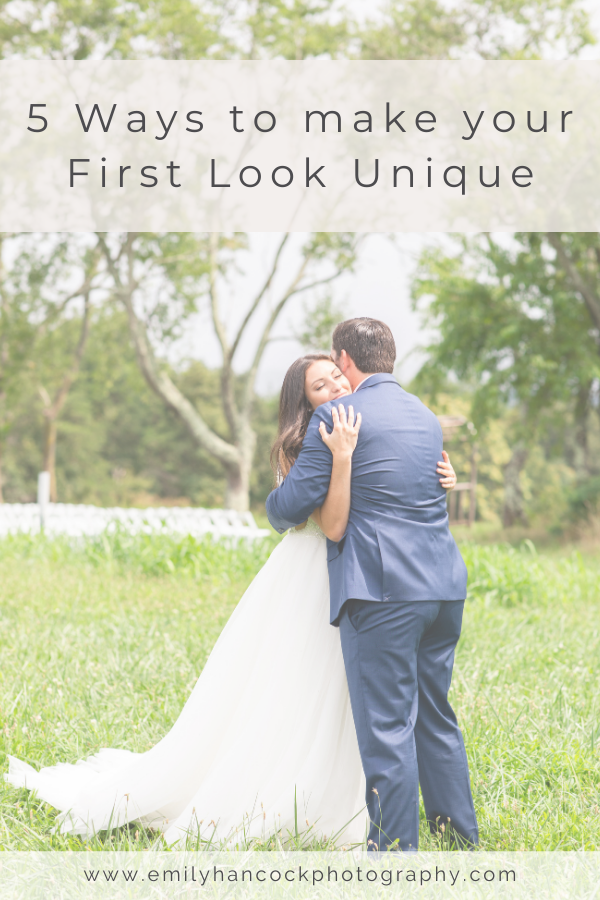 SO RECAP, HERE ARE 5 WAYS TO MAKE YOUR FIRST LOOK UNIQUE!
Moments of Prayer
Give Each Other Gifts
Don't Wear Your Veil
Share a Private Moment Together
Showcase More Portraits Around Your Venue
Next time I will be sharing a highly requested topic!! So stay tuned!
Until next time,
---